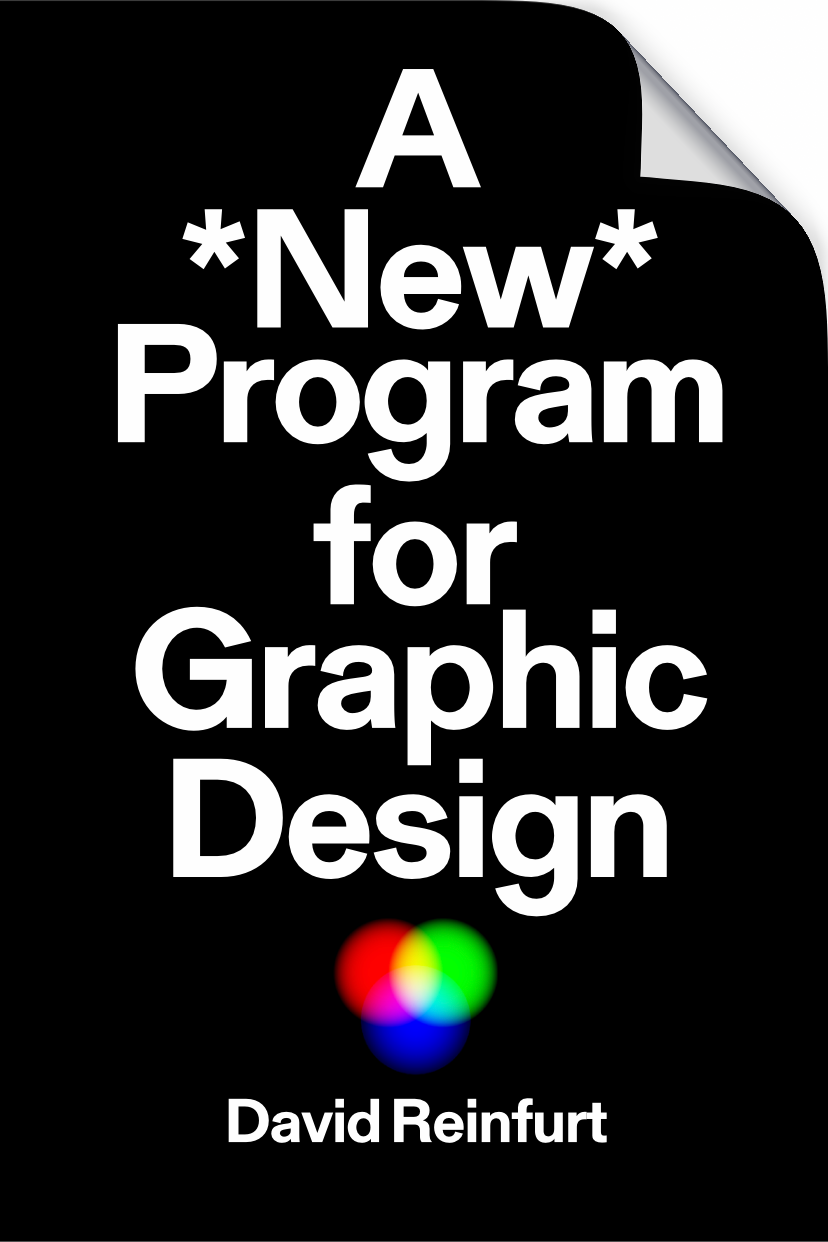 256 pp, 220 illustrations, ePub 3 optimized for Apple Books on iPad, iPhone, and macBook
A *New* Program for Graphic Design
is a DIY textbook that synthesizes the pragmatic with the experimental to convey advanced graphic design principles in an understandable form for students of all levels as well as general readers.
Rooted in three courses,
Typography
,
Gestalt
, and
Interface
, originally developed for liberal arts students at Princeton University, the book provides a broad introduction to graphic design and visual literacy, from Benjamin Franklin to Bruno Munari, Moholy-Nagy to Muriel Cooper and the Macintosh computer.
Through a series of in-depth historical case studies and assignments that progressively build in complexity, the book serves as a practical guide to visually understanding and shaping the increasingly networked world of information and design.
Watch the demonstration video: